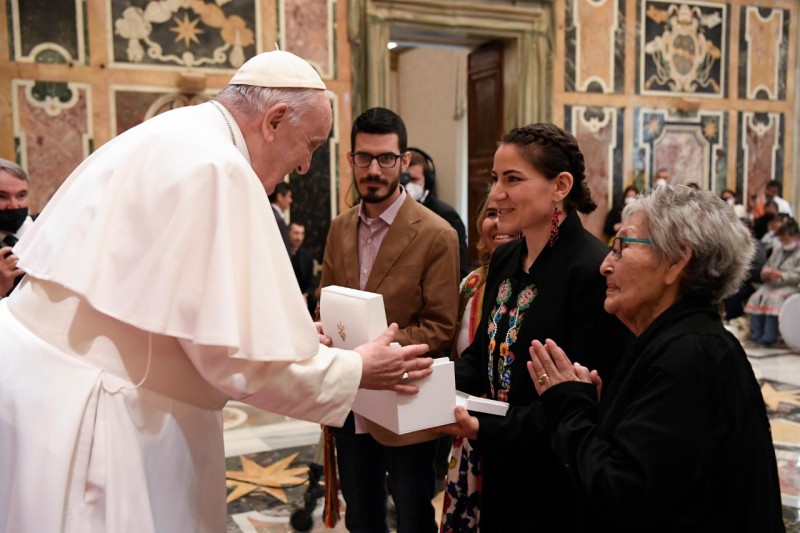 Pope Francis has concluded his meetings with Indigenous delegates in the Vatican to learn more about the legacy of Canada's residential school system and to apologize for abuses that occurred there.
The Holy Father said that listening to the experiences of three groups of Indigenous delegates has:
Made me feel two things very strongly: indignation and shame. Indignation, because it is not right to accept evil and, even worse, to grow accustomed to evil, as if it were an inevitable part of the historical process. No! Without real indignation, without historical memory and without a commitment to learning from past mistakes, problems remain unresolved and keep coming back. We can see this these days in the case of war. The memory of the past must never be sacrificed at the altar of alleged progress.
You can read the entire papal apology here.
Image from Vatican.va