We hope you can join us for Mass!
St. Alphonsus Parish is located in the heart of Downtown Windsor on the corner of Park and Goyeau, just seconds away from the Windsor-Detroit Tunnel, City Hall, Caesars Windsor and several hotels.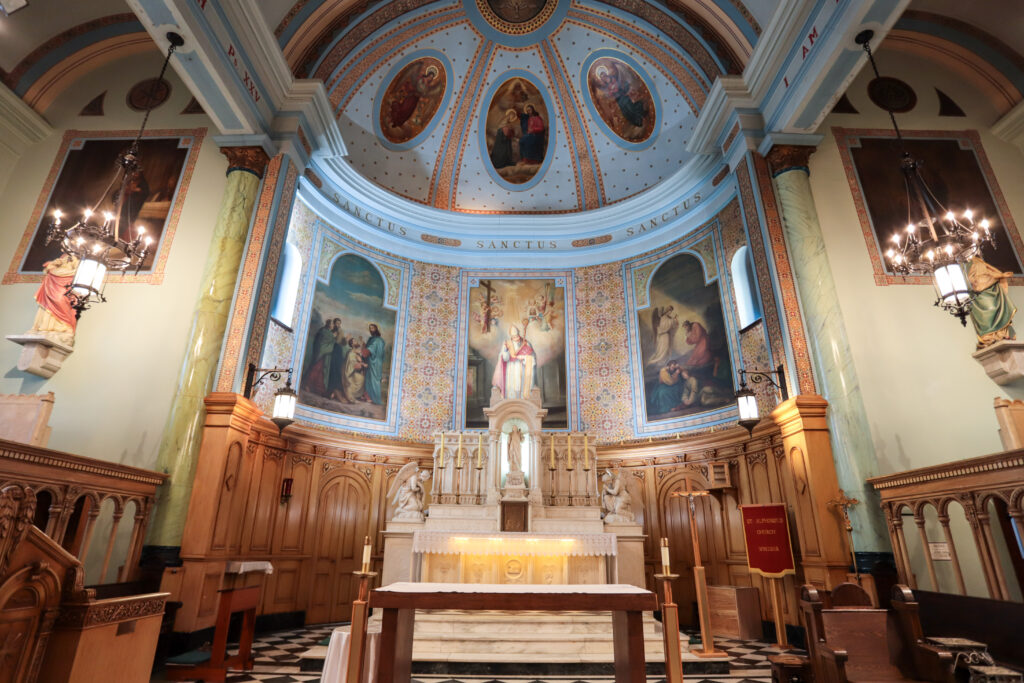 Weekend Masses:
Saturday: 5:00pm
Sunday: 12noon and 5:30pm
Weekday Masses:
Wednesday to Friday: 12noon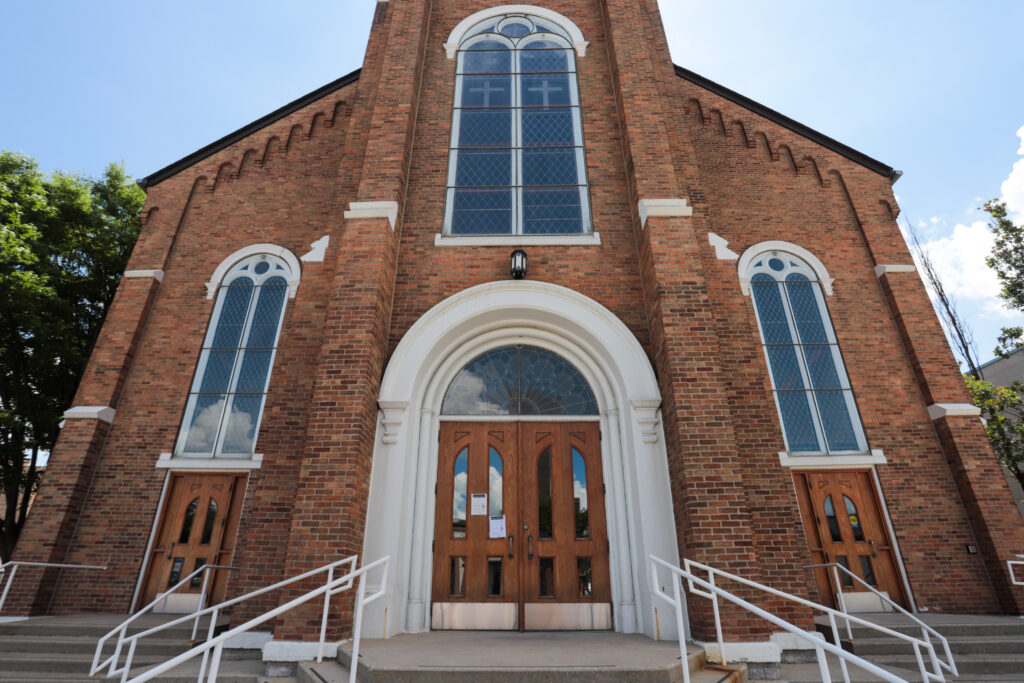 Confessions:
Saturday: 3:45pm to 4:45pm and Wednesday: 11:00am to 11:45am
Adoration:
Wednesdays from 11:00am to 12noon
Parking
Free parking is available in the small lot to the east of the church. Please do not double park in this parking lot.
Free parking is available on Saturdays and Sundays only for one half hour before mass in the City of Windsor Parking Lot Ten.
The lot is not free Monday to Friday, and you must pay for parking.
Family of Parishes Mass Schedules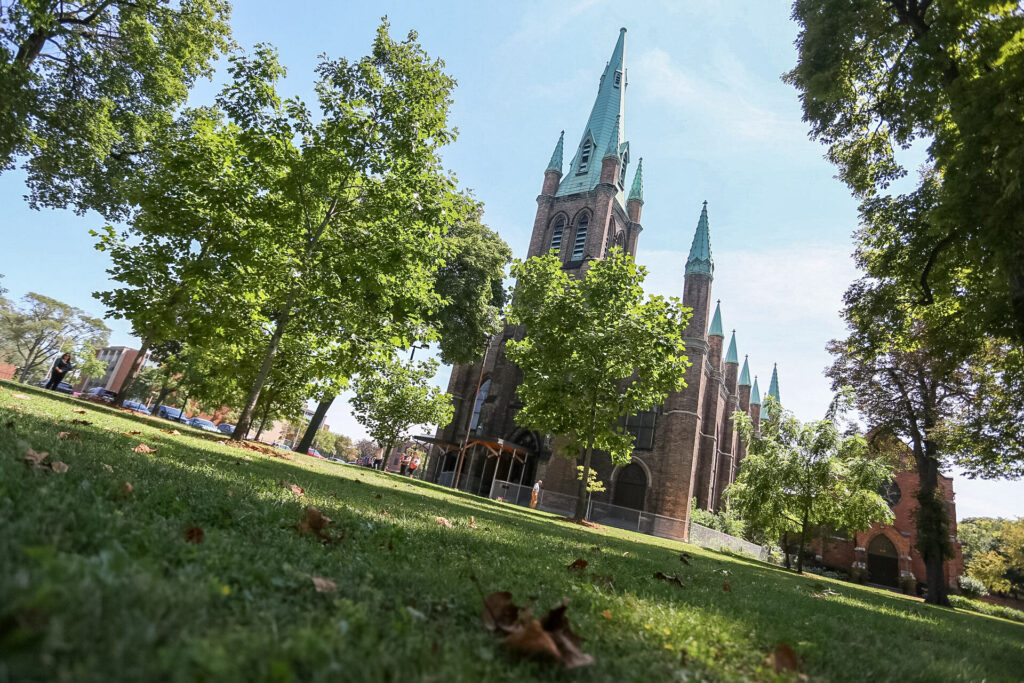 Assumption
Weekends
Sundays:
9:00am, 11:00am, and 7:30pm
Weekdays
Monday to Friday:
8:00am
Confessions
Saturday: 11:00am to 12:00pm
Sunday: 16:30pm to 7:15pm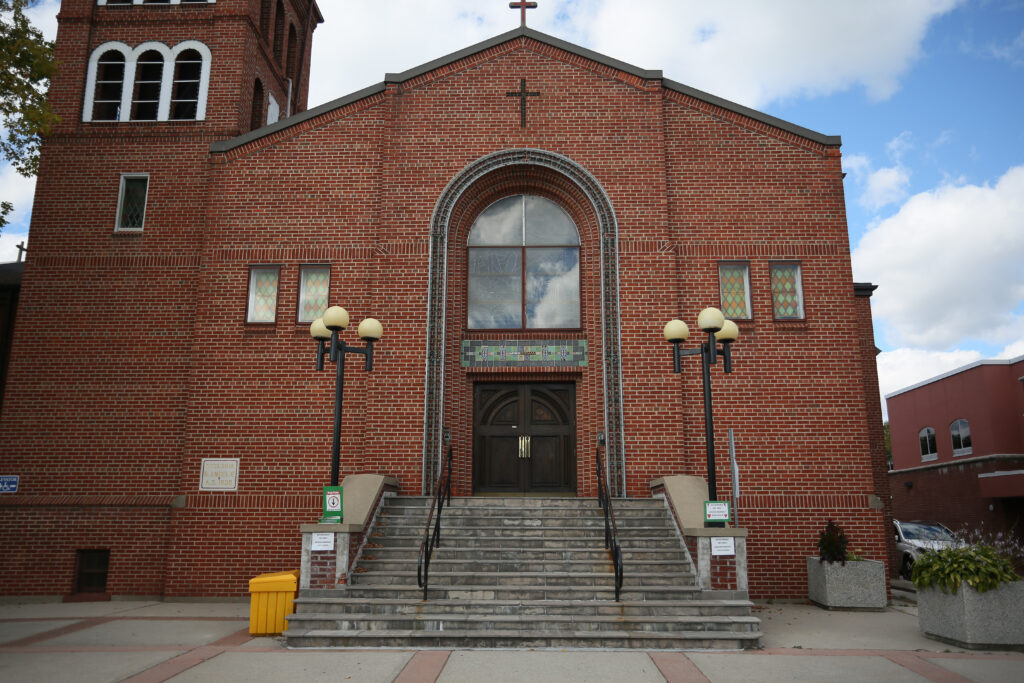 St. Angela
Weekends
Saturday: 4:30pm (I)
Sunday: 9:30am (I), 11:30am
Weekdays
Monday & Tuesday: 7:00 pm
Wednesday & Thursday: 7:00pm (I)
Confessions
Saturday: 3:30pm to 4:15pm
Wednesday: 6:30pm to 6:50pm